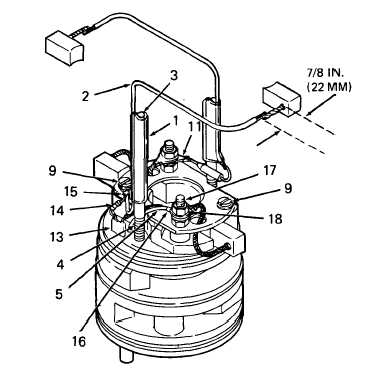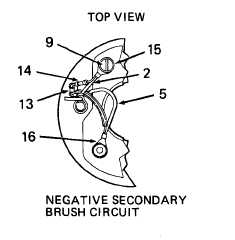 TM  55-2915-335-30&P
2-23.  ELECTRICAL  CIRCUITS  -  lNSPECT/REPLACE  (Cont)
2-23
e. Remove nuts (18) from studs (17). Install terminal lugs (11 and 16) onto studs. Make sure brush lead terminal
lugs are in place on studs.
f. Apply one drop of thread locking compound (Item 3, Appendix C) to threads of nuts (18). Thread nuts on
mounting studs (17) and tighten.
g. TI INSPECT. Inspect all wiring, and location of components for proper positioning. Check solder joints to
make sure they are secure. Make sure thermal cutoff (10) is facing in the right direction. Measure brush leads
and make sure they are the correct length.
NOTE
FOLLOW-ON MAINTENANCE Install pump-end brush holder
assembly  (paragraph  2-20).
END OF TASK
2-86