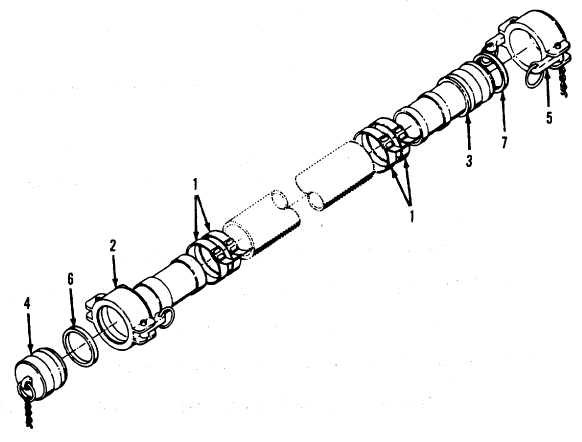 TM10-4930-239-12&P
WARNING
DO  NOT  breath  dry  cleaning  solvent  vapors  for  long  periods  of  time  or  allow
solvent to come into contact with skin for an extended time.  

DO NOT

use solvent
near open flames or excessive heat.
(2)   Clean all metallic parts with a clean soft cloth (Appendix E, Item 1) or a medium bristle brush (Appendix E,
Item 2), and cleaning solvent (Appendix E, Item 3).
(3) Allow parts to dry.
c.  

Inspection

.
(1) Inspect all metal parts for cracks, corrosion, or broken fittings.
(2) Examine all gaskets for cracks, tears, or nicks.
Figure 4-1.  Hose Assembly.
4-7