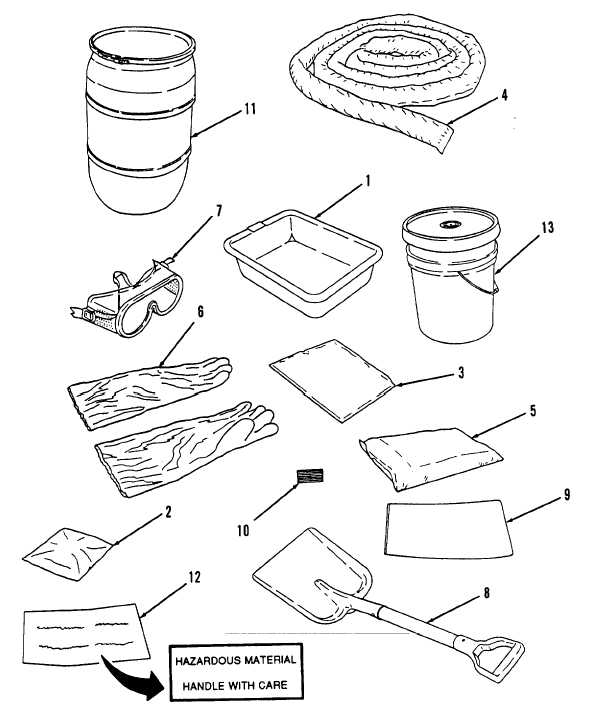 TM 10-4930-239-12&P
Figure 2-1.1.  Spill Control Kit.
2-9.

 

 

PREPARATION

 

FOR

 

MOVEMENT

.    When  the  FSSP  is  to  be  moved,  the  services  of  unit  maintenance  shall  be
employed for the necessary preparations.  See Chapter 4, Section VI.
a.    Review  unit  safety  procedures  for  dealing  with  possible  spills  or  accidents  before  beginning  disassembly  for
movement.
CHANGE 1
2-12.5