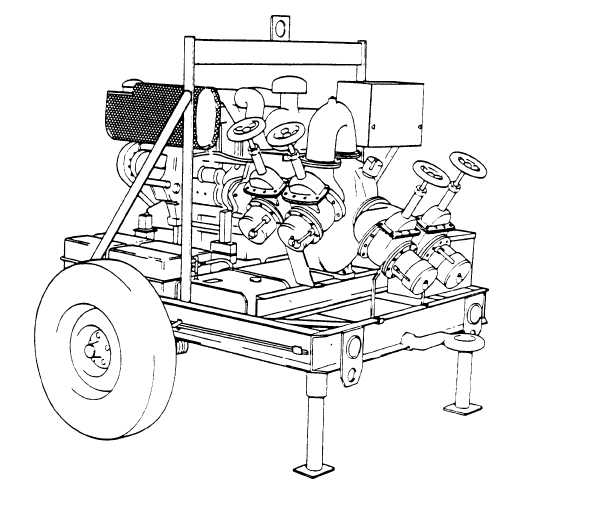 TM  10-4930-232-12&P
a.

Pumps

(figure 1-3). A 350 gpm centrifugal pump is used on the receiving side of the fuel system to move
fuel into the collapsible tanks. An identical pump is used on the delivery side of the fuel system to move the fuel
from the tanks to the dispensing units.
Figure 1-3. Centrifugal Pump, 350 Gallon Per Minute Capacity.
b.

Filter/Separator  

 

(figure  1-4).  Two  350  gpm  filter/separators  maybe  connected  in  parallel  on  the  delivery
side of the system to remove entrained water and solid contaminants from fuel before it is dispensed into vehicles
or   containers.
1-4