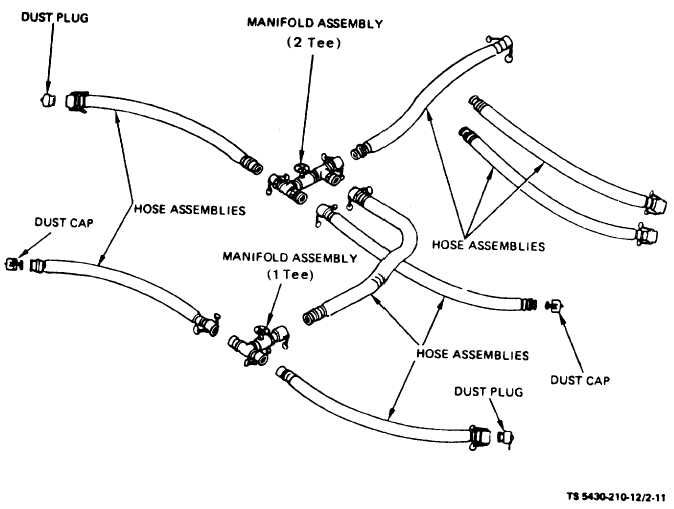 TM   5-5430-210-12
2-8. Installation of Filler and Discharge Hoses.
b.

The filler and discharge hose assemblies (fig.
(Tanks, NSN 5430-00-052-3412 and NSN 5430-00-
1-9)  are  fitted  with  quick  disconnect  female  cou-
641-8552).
plings on one end and quick disconnect male adapt-
a.

Remove   the   4-inch   (10.16-centimeter)   dust
ers  on  the  other  end.  Place  the  female  coupler  on  the
cap from the elbow (fig. 2-5) which will be used for
male adapter end of the filler discharge elbow (fig.
filling.
2-5) and depress the coupler cam-lever arms locking
the hose assembly in place, A typical hose manifold
is shown in figure 2-11.
Figure   2-11   Typical   Hose   Manifolding   (10,000   Gallon   Tank)
2-10
Change 2