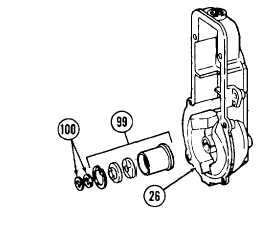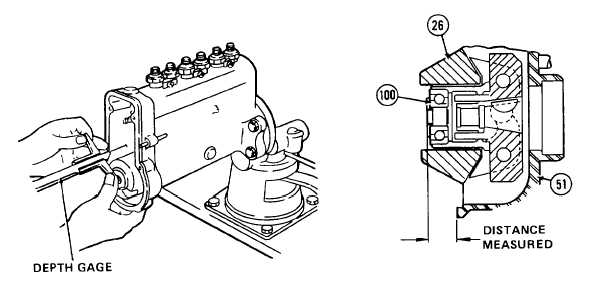 TM 5-4320-305-24
4-4.  REPAIR INJECTION PUMP (Continued)
75    Position bearing support assembly (99) and shims
(100) onto flyweight (26) rollers with flyweights in rest
position.
76    Using depth gage, measure and record distance between outermost shim (100) installed and the gasket surface of
housing (51).
77    If depth measured in step 76 is not between 0.740 to 0.755 inch (18.8 to 19.2 mm), adjust the number of shims (100)
used.  Add a shim if the distance is less than 0.740 inch (18.8 mm).  Remove a shim if the distance is greater than
0.755 inch (19.2 mm).  Repeat steps 75 and 76 until required dimension is met.
4-33