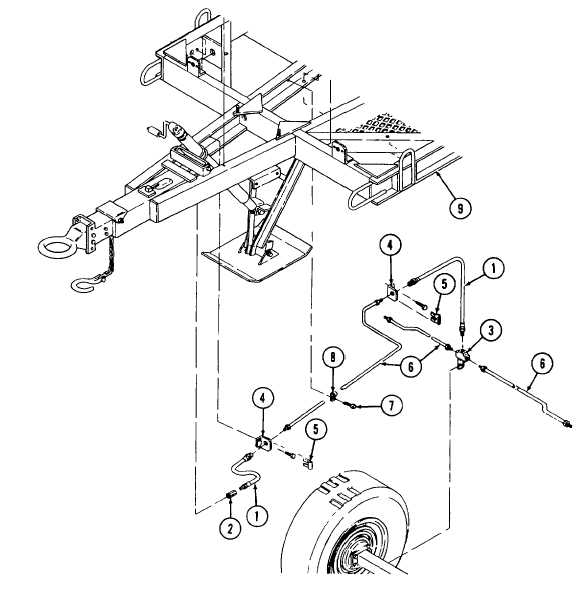 TM 5-4320-305-24
2-45.  REPLACE/REPAIR WHEEL BRAKES (Continued)
d.
Place jackstand next to jack.  Lower jack to allow weight to rest on jackstand.
e.
Remove six wheel nuts.  Remove tire and wheel.
f.
Repeat steps a through e and remove other tire and wheel.
9
Disconnect two hoses (1) at hydraulic union (2), tee (3), and hose brackets (4).
10
Remove two hose clips (5).  Pull two hoses (1) free as clips are removed.
11
Disconnect three hydraulic tubings (6) from brakes and tee (3).
12
Remove self-tapping screw (7) and clamp (8) that holds tubing (6) to frame (9).
13
Pull tubing (6) free as clamp (8) is removed.
2-172